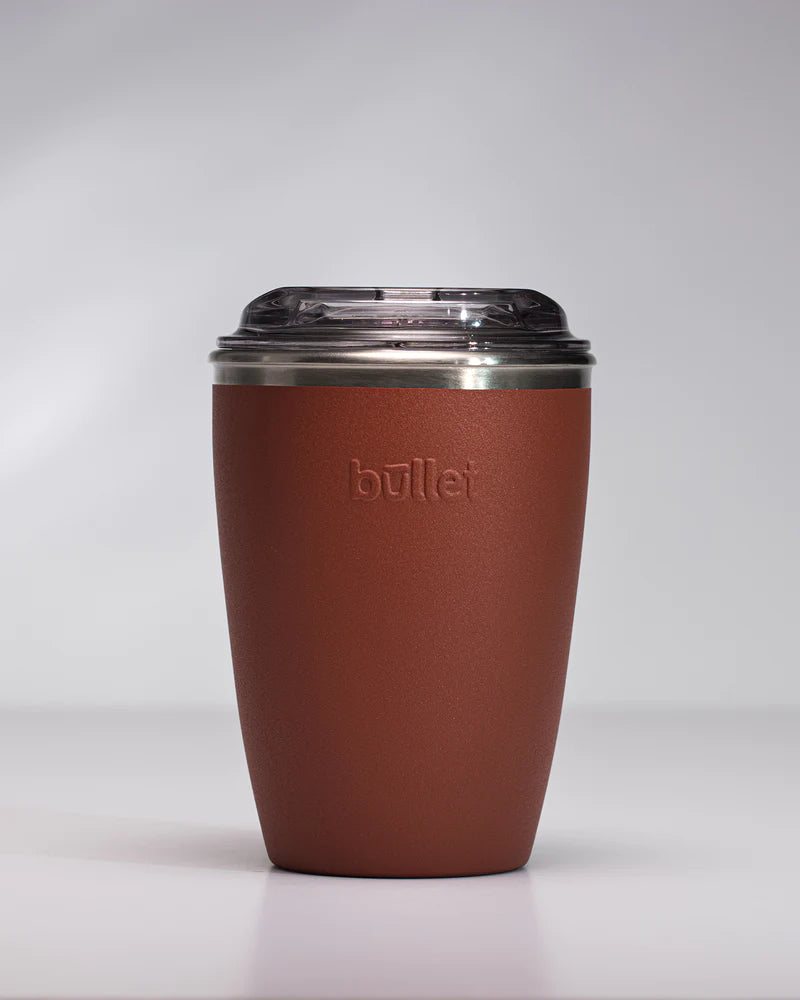 Elevate your coffee experience with our premium Bullet Cup. Crafted from high-quality stainless steel, our double-walled design ensures optimal temperature retention for hot or cold beverages.

With a range of strong colours that resist chipping and scratching, our cups combine durability and style.

Personalise your cup for a unique touch and enjoy FREE SHIPPING. Check out our styles below.

Explore co-branding options to make a lasting impression. Co-Brand your Bullet here!

FREE SHIPPING when your order is over $45
Corporate Christmas Gifts with a Sustainable Twist
Make your corporate Christmas gifts memorable and eco-friendly this year with Bullet Cup. Our custom co-branded reusable coffee cups are the perfect way to showcase your company's commitment to sustainability while spreading festive cheer.
Each cup can be laser-etched with your logo, offering a unique and practical gift that keeps your brand in the hands of your clients and employees all year round. Ideal for holiday giveaways, employee appreciation, or as a token of thanks to your loyal customers.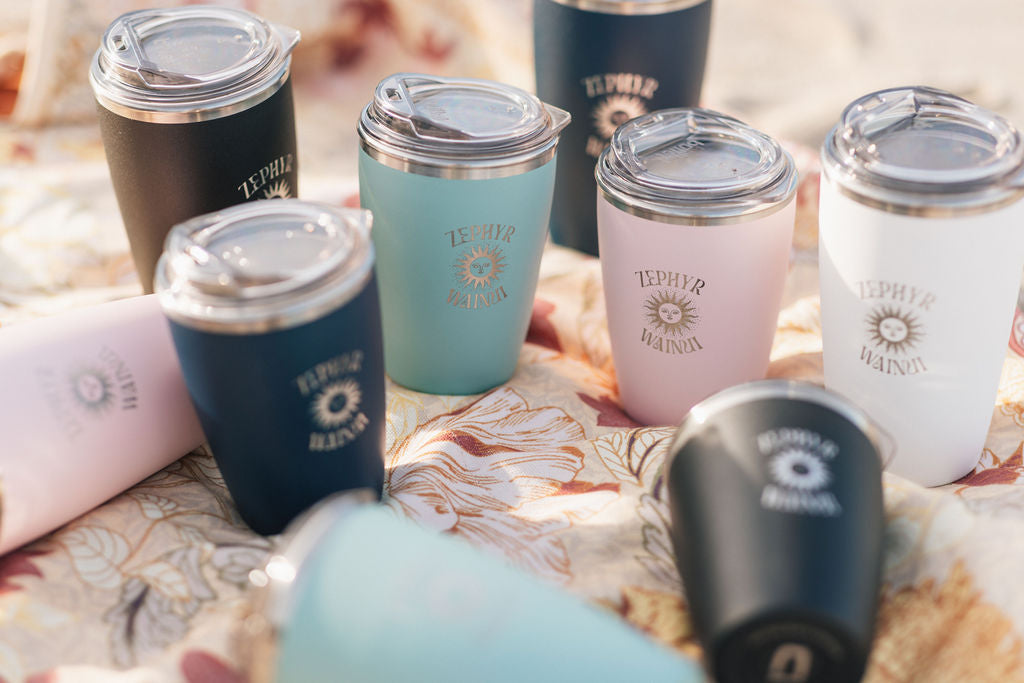 modern reusable coffee cup, led by design and made to last.
At Bullet Cup in New Zealand, we believe that sustainability should never come at the cost of style or quality. That's why we've created our eco-friendly cups, while also beautifully designed and built to last.
Crafted from 18/8 food-grade stainless steel, our double-wall vessel is the ideal keep cup for hot or cold beverage drinkers on the go.
personalised keep cup - make it yours.
Your Bullet Cup should be as unique as you are, and that's why we offer three different personalisation options for you to choose from.
Whether you want to show off your name, initials, or favourite word, our laser-etcher will create a custom coffee cup that is uniquely yours and for no one else to claim.

We have looked around and your product definitely takes the cake."
- Mackenzie B
customised cups for your corporate or retail company.
Whether you're looking for a unique corporate gift or a sustainable product to stock at your store, we offer discounted rates on bulk orders within New Zealand and abroad.
Our forever co-branding options will help showcase and enhance your brand effortlessly, creating a lasting impression and demonstrating care for the planet.

Awesome design. It's the one I use here in Milan."

- Chris Salierno. Marketing Director, La Marzocco
295M
single-use cups thrown away in NZ every year
$182
saved per year from choosing to reuse everyday
Bullet Blogs
Exploring Sustainability, Design, and Coffee Culture
View all
The Future of Coffee Consumption: Trends to Watch
As the sun rises on a new day, so does it on the evolving world of coffee consumption. The humble coffee bean has journeyed through centuries, from ancient coffee houses to the modern-day specialt...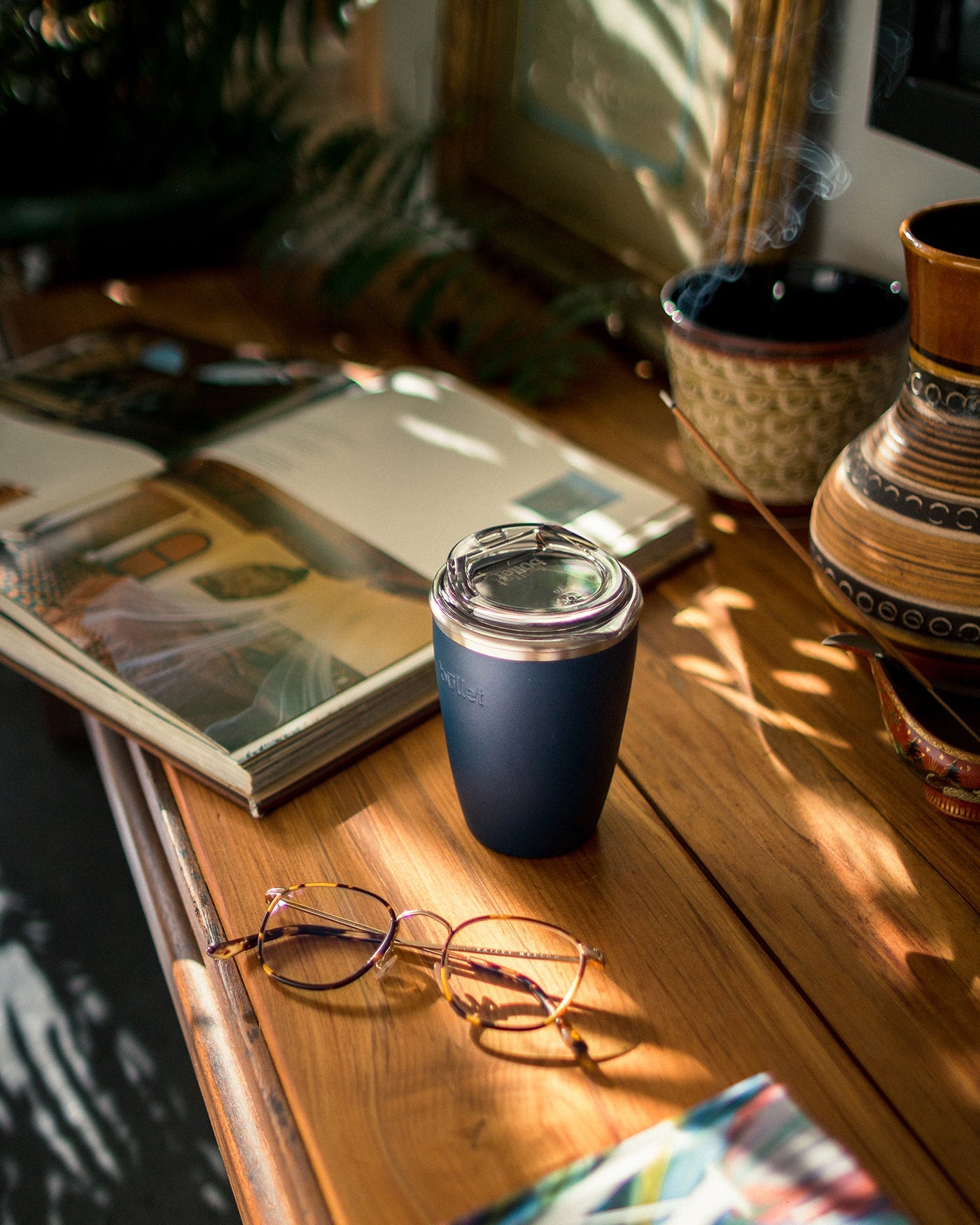 The Role of Reusable Cups in Zero-Waste Living
In a world increasingly aware of the environmental impact of single-use products, zero-waste living is not just a trend; it's a movement. At the heart of this movement is a simple, yet powerful to...